Whats happening in Asheville NC this Spring
Asheville has always got some activity for everyone. Here are a few coming in the next months that are worth checking out. Experience Springtime in Asheville, NC. NC.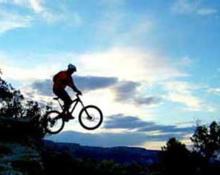 Mount Sports Festival
May 25, 2012 - May 27, 2012
Location:

Carrier Park
Address:

Amboy Road and Michigan Avenue, Asheville, NC 28806
June 2, 2012 - June 3, 2012
Location:

The Olde Depot
Address:

207 Sutton Ave., Black Mountain, NC 28711
The Arts and Crafts Show is FREE TO PUBLIC on Sutton Ave. next to The Old Depot. The Show has over 65 Juried Crafters/Artists and its purpose is to Promote the highest quality crafts. It is held in the middle of Historic Black Mountain and food and cold drinks at West end.
May 4, 2012 - May 6, 2012
Location:

Western North Carolina Farmers Market
Address:

570 Brevard Road, Asheville, NC 28806
The WNC Chapter of the NC Herb Association represents the incredibly wide variety of herbalists and herb businesses in North Carolina: herb growers and vendors, natural gardening and landscaping specialists, and makers of herbal ointments, balms, soaps, teas, medicines, and other products. We hope you'll join us and more than 25,000 other herb lovers when we celebrate our 23rd annual Asheville Herb Festival