Holiday Time in Western North Carolina
If your looking for things to do over the holiday season in Western NC you will find plenty to do. Here are a few ideas and links to find more information about them.

Christmas at the Biltmore House

The Polar Express at the Great Smoky Mountains Railroad
November 09, 2012 - December 30, 2012
Location: Great Smoky Mountains Railroad
Address: 226 Everett Street, Bryson City, NC 28713
Admission: Ticket prices begin at $39 for adults and $26 for children ages 2-12. Children under two years old ride complimentary
Phone: 800-872-4681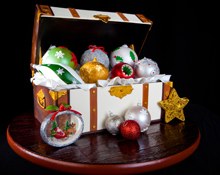 Winter Wonderland at the Grove Arcade
November 20, 2012 - January 02, 2013
Location: Grove Arcade
Address: 1 Page Avenue, Asheville, NC 28801
Times: Monday - Saturday from 10:00 a.m. to 6:00 p.m. and Sunday from 10 a.m. to 5:00 p.m.
Admission: Free
Phone: 828-252-7799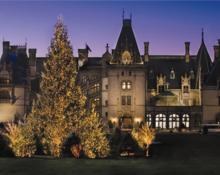 29th Annual Candlelight Evenings at Biltmore
November 09, 2012 - December 31, 2012
Location: Biltmore
Address: One Lodge Street, Asheville, NC 28803
Times: 5pm - 10pm
Phone: 800-543-2961
As daylight fades into dusk, candlelight and firelight accent Biltmore House's extravagant holiday décor, accented by live entertainment and outside illuminations. Biltmore House glows with holiday spirit, appearing much as it would have at the turn of the 19th century. Carols from choirs and ensembles fill the halls with festive sounds. Candlelight Christmas Evenings tickets are available by reservation only, and include a self-guided candlelight tour of Biltmore House, next-day visit to the gardens, Antler Hill Village and Biltmore Winery. Advance reservations are required.