Fall in Tryon's Foothills
Amongst the many opportunities visitors and locals have here in the Foothills of the Blue Ridge Mountains, one of the most popular fall festivities is witnessing the change of foliage colors. From mid October until well into November the foothill and mountains of Western North Carolina are visited by thousands to witness fall splendor at her best. While no one can pinpoint the exact day when perfection of colors arrives, we can tell you that we have a long color season,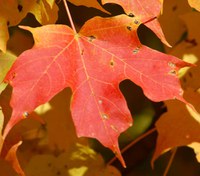 The Oaks Bed & Breakfast
http://www.theoaksbedandbreakfast.com
The Oaks Bed and Breakfast is a spectacular 1895 Queen Anne Victorian located in the unique mountain village of Saluda, NC. The Oaks features elegant fireplaces and chandeliers, with an expansive wrap-around porch and an easy walk to town. Four...
Orchard Inn
http://www.orchardinn.com
No matter where you start, The Orchard Inn is a perfect destination. Situated on a 20-acre mountaintop with stunning views, this national historic structure has long been a favorite getaway with its wraparound porches and large, inviting living...
Saluda Inn & Wine Cellar
http://www.saludainn.com
National Historic Registered Saluda Inn is located a short walk from town. The newly renovated inn offers 15 guest rooms, each with it's own character, some with shared baths and others with fireplaces and claw footed tubs.   The...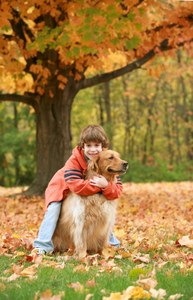 Stone Hedge Inn
http://www.stone-hedge-inn.com
Stone Hedge Inn-Dining and Lodging Three miles from Tryon town center, our Inn includes the main house, a guest house, and a little stone cottage, all surrounded by 26 acres of rolling meadows and woods. Each building is a unique fieldstone...
Tryon Old South Bed & Breakfast
http://www.tryonoldsouth.com
A completely restored 1910 Colonial Revival bed and breakfast three blocks from Tryon's downtown shops. Select from four rooms, elegantly decorated, each with its own private bath. Call us for more information.
1903 Mimosa Inn & Tavern
http://www.carolina-foothills.com
Bed & BreakfastBed & Breakfast A 100 plus year old restored landmark with 10 guest rooms uniquely decorated with antiques and reproductions was originally built as a "casino" or entertainment building adjacent to the original...
1906 Pine Crest Inn & Restaurant
http://pinecrestinn.com
Bed & Breakfast   Imagine a 245-year old romantic cabin so captivating it inspired the writings of literary greats F. Scott Fitzgerald & Ernest Hemingway. Picture sunlight flowing through the vaulted ceiling skylight in your...
Adawehi Wellness Center and Retreat
http://www.adawehi.com
Enjoy Spa Services & Healthy Classes You can be assured of the ultimate in relaxation and rejuvenation from a variety of massage options, including Swedish, hot stone, Chinese acupressure and more. Also, for some exercise to help you stay...
Butterfly Creek Inn
http://www.butterflycreekinn.com
Tucked between creek and woods is Butterfly Creek Inn. Enjoy waterfall, creek, mountains...and experience extraordinary breakfasts, bedside treats, flowers, and candlelight desserts. Ask about other offerings delivered to your suite. Also, a spa...
Charles Street Garden Suite
http://www.charlesstreetgarden.com
This charming single guest suite is nestled in an inviting garden setting just one block from historic downtown Saluda. The suite includes sitting, dining, and sleeping areas, a fully equipped galley kitchen, and a bath. Because the suite is...
Green River Vineyard Bed & Breakfast
http://www.greenriverbb.com
We invite you to enjoy country living at its finest at the Green River Vineyards and Bed & Breakfast, located on 30 acres of beautiful picturesque land surrounded by vineyards. Enjoy views of stunning panoramic vistas of the Blue Ridge Mountains...
Green River Plantation
http://www.greenriverplantation.net
A magnificent, nineteenth-century, forty-two-room mansion resting on 366 acres. It is now a Bed and Breakfast and is listed on the National Register of Historic Places. This stately home was built in 1804 and has been lovingly restored to its...
Marilyn's Melrose Inn Artists Retreat Center
http://www.melrose-inn.com
The Historic Melrose Inn was built in 1889. It is situated in the foothills of the beautiful Blue Ridge Mountains, in the small friendly town of Tryon, North Carolina. It is now open, and under new ownership! When you visit you will step into...